Podcasts
From Daily to Discontinued: The Uncertain Future of News Podcasts
Podcasts produced by news organizations are on the decline. Reasons range from the rumors of a recession to revenue that has not rebounded.

Although it feels like everyone has a podcast these days, looks can be deceiving. Numbers are declining — especially for new podcasts. Current news podcasts are on the chopping block, too.
You may soon notice how some of your favorite daily news podcasts no longer have new episodes. Their shows have either been canceled or put on hold. Many times, the decision is being made to save the big budget at the big news company.
For the people behind these news podcasts, many of which have been around for a while, these changes signal the state of podcasting in United States news. It's important to start with the big picture. According to the Guardian, listeners have access to around 3 million podcasts globally. The top podcast producers are in the United States and Brazil.
While you may enjoy your 30-minute to 1-hour podcasts, the team behind the microphones is paying attention to numbers. According to numbers published by data provider Chartr, new podcasts are on the decline. In 2021, content creators produced 729,000 new podcasts, according to analysts of international production figures. The following year, 2022, generated only 219,000 new podcasts.
Podcasts produced by news organizations are on the decline, too. Reasons range from the rumors of a recession to revenue that has not rebounded. The L.A. Times, The Washington Post, CNN, and NPR are among the news organizations making similar decisions to slim their staff numbers. Just before publication of this article, Axios announced it would end its Daily news podcast and would explore a weekly show.
The podcast pauses and cancellations leave a question: Why? Whether listeners have stopped tuning in or there is too much to consume, podcast producers are paying the price.
Pausing Podcasts
In March 2023, NPR laid off 10% of its staff. The announcement included big news about podcasts, too. NPR stopped production on four podcasts: "Invisibilia," "Louder Than a Riot," "Rough Translation" and "Everyone & Their Mom." The layoffs were intended to compensate for the $30 million gap in NPR's budget. NPR's spokeswoman, Isabel Lara, intentionally avoided the word "canceled." She added the work may go on but look differently.
Regardless of word choice, there are now news podcast teams who will no longer have a consistent plan for production.
"Invisibilia" isn't a new podcast. Established in 2015, listeners streamed or downloaded the episodes more than 10 million times in four weeks. The podcast discussed invisible forces that influence the way humans behave.
"Everyone & Their Mom" is a comedy spin-off of NPR's "Wait Wait… Don't Tell Me!," which is a weekend news quiz show.
"Rough Translation" is best known for storytelling. The podcast shares stories around the world — and does it in a relatable way.
"Louder Than a Riot" is a music podcast. It takes a deeper dive into marginalization in hip-hop. It then discusses the role and impact of misogynoir on culture.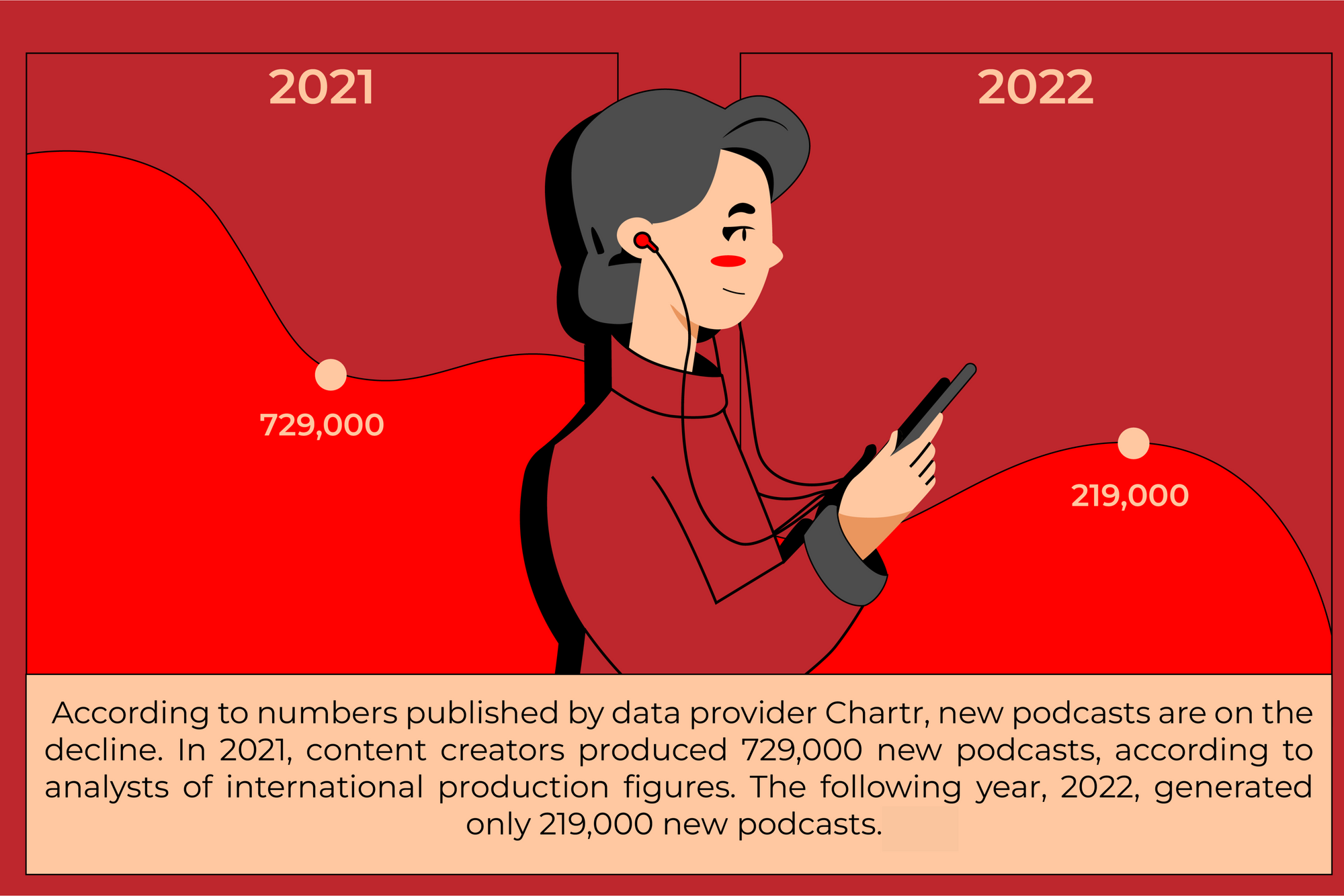 The number of daily podcasts is taking a dip. For content creators in the audio world, this change is a threat to their livelihood and creative dreams. While new podcasts struggle with survival, longstanding ones are in just as much danger.
Problems for Podcasts
What are the biggest hurdles for podcast producers?
Sponsorships are a big one. If you listen to a podcast, you are usually listening to sponsored content. Those commercial breaks and interruptions are for a reason. The production team has convinced investors to believe in their messaging and content. Those sponsors believe the podcast content will increase their chance of being noticed by a consistent number of daily listeners. Sponsorships are a risk for businesses, but they can become extremely valuable if delivered to the right audience.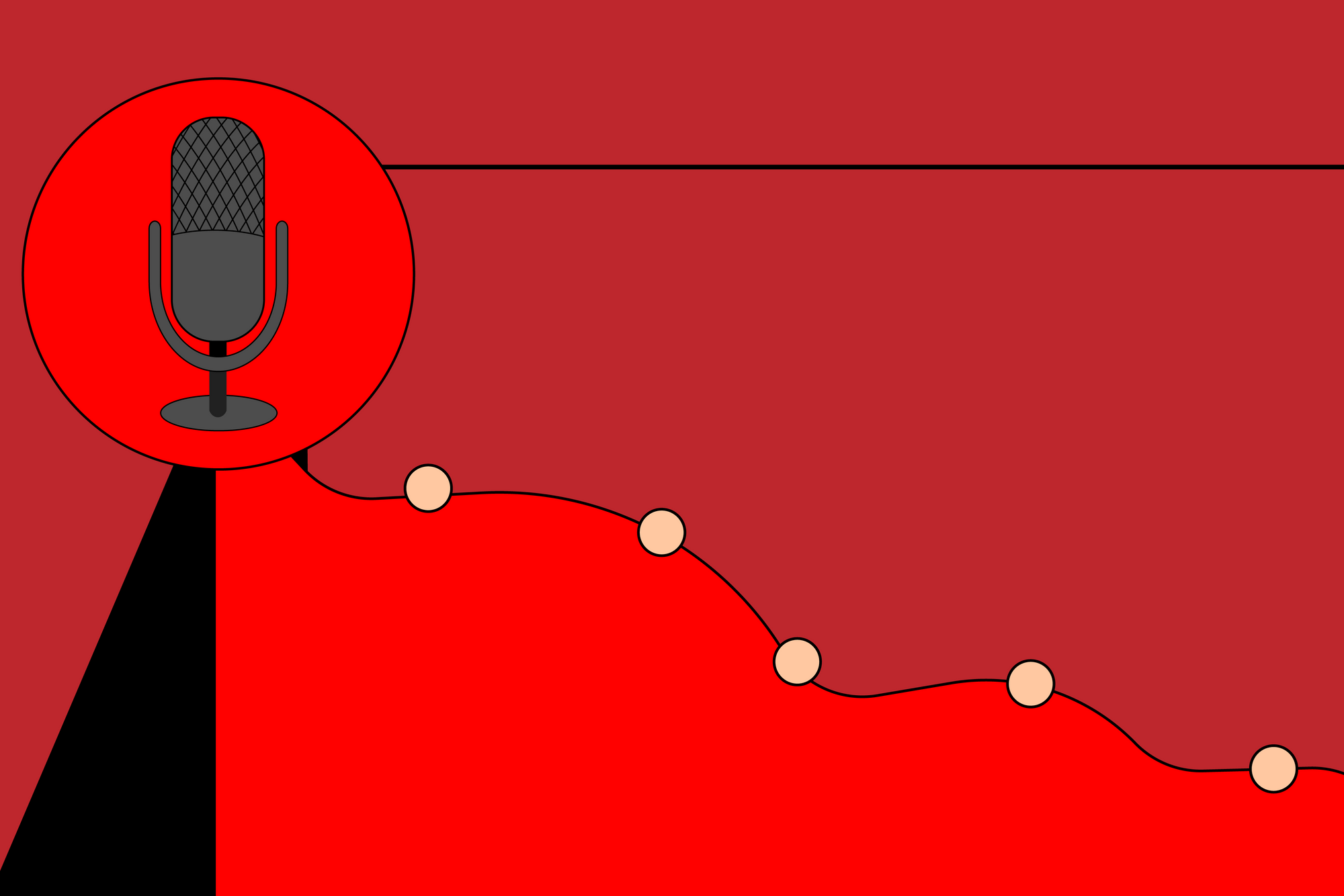 Finding investors these days is a bit more challenging. Podcast producers need to convince investors and sponsors of their potential. More importantly, investors need to understand the real price of creating quality podcasts. Investors must truly understand both the creative side of podcasts as well as the business side. Both make successful podcasts for listeners, content creators, and investors.
Over saturation could be another barrier. Listeners no longer need to search very far to see about new podcasts. They can find them on social media. Podcasts are no longer being produced only by news teams, which once dominated the market with top-of-the-line equipment and loyal audiences. Listeners are searching for their favorite podcasts from musicians, celebrities, and more.
One of the best advantages of existing podcasts is the in-your-face advertising. These shows frequently show up in the top 10 lists, and they have loyal listeners. For content producers in the audio world for news organizations, here are three things that must change:
Know your worth
While podcasts may be the first to go with budget decisions, content creators must be prepared to explain their value. Podcasts are not only great for the individual shows but also the sponsors and news networks that platform them. If a news podcast is threatened with a pause on production, be prepared to take sponsors somewhere else. It's okay to find a new platform.
Know your audience
If you have been podcasting for 15 years, there's a huge chance your audience has grown and changed. They may have started with you as college students. Now, they could be business owners and parents. Prepare to make changes to adapt to your audience. The goal is to adapt now so you don't react when it's too late.
Know your options
News has evolved, and it will continue. Do your research to find different ways people are searching for and consuming their news. You may discover a new outlet or an independent team. Our need for information has not changed. However, we may be looking for it in different forms or places. Make sure your podcast is in the right place at the right time.
While newsrooms across the country are slashing jobs in various departments, podcast producers and writers are among them. For those in the audio industry, it's best to plan your next move before you are left without a plan. News isn't going anywhere, but your podcast could be in danger without a plan.